Chhichhore Movie Review: Live Audience Update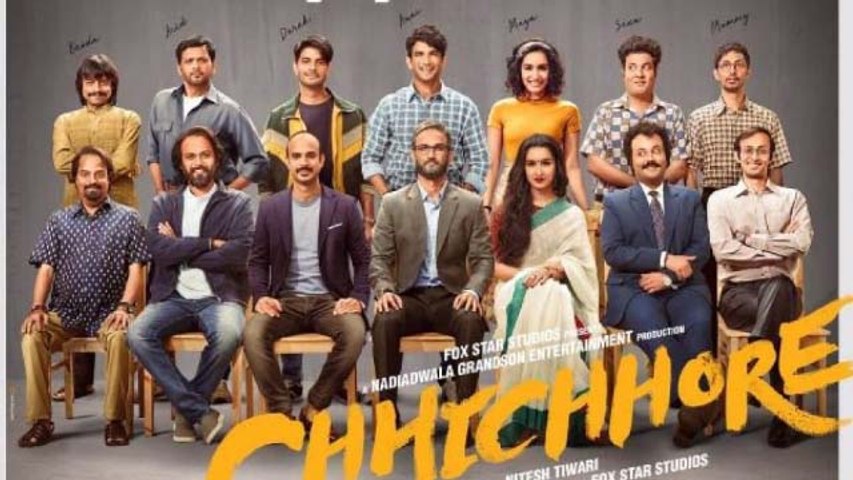 Chhichhore Movie Review | Sushant Singh Rajput | Shraddha Kapoor | Nitesh Tiwari |FilmiBeat
Sushant Singh Rajput-Shraddha Kapoor starrer Chhichoore has already hit the theatres and we are here with the live audience review of the film. Going by the live audience reactions, one can easily say that the movie is a 'paisa-vasool' entertainer and more than anyone, youth is going to enjoy the movie. Even trade analyst Taran Adarsh is all praises for the film and tweeted, "#OneWordReview...#Chhichhore: DELIGHTFUL. Rating: ⭐⭐⭐½. #Dangal director Nitesh Tiwari is in top form yet again... Has several brilliant moments... Three aces: Emotions, humour, finale... Sushant, Shraddha, Varun excel... Could've done with shorter run time. #ChhichhoreReview." (sic)
$@M @SAMTHEBESTEST
"Interval ! One word for #Chhichhore - HILARIOUS... Totally Enjoying it, laughing so hard.. Nitesh Tiwari turning into Hirani. Humourous comedy, memories, emotions, Bonding everything is going so perfect and holding 2 generation together has done the trick. Excited for 2nd half."
R_For_Reviews 🎬 @R_For_Reviews
"#ChhichhoreReview - Sushant Singh Rajput, Shraddha Kapoor and Co shine in this brilliant movie about friendships and emotions with a strong message for the youth! Reminds you so much of your college days! #Chhichhore Rating - ⭐⭐⭐⭐."
Prachita Pandey @imPrachita
"The brilliance of #Chhichhore not only lies in earnest performances by @itsSSR and @ShraddhaKapoor but also by the other 'chhichhoras'. While @varunsharma90 nails his act as Sexa, @TahirRajBhasin's intense, brooding Derek too leaves a mark. @tusharpandeyx's Mummy is sincere..."
"@NaveenPolishety is a delight as Acid. You may recognise him from some of the @AllIndiaBakchod videos. It's as if all his Honest Engineering videos were prepping him for his act in #Chhichhore. @SaharshKumarSh1 as Bevda is simply brilliant...(contd)"
".. (contd) Somebody please tell @prateikbabbar to do more movies/web shows. It's a pity we don't get to see him more often on screen. Mad props to @niteshtiwari22 for pulling out commendable performances from #Chhichhore cast and giving each of them their moments of glory!..."
beingbasithadka @mbadka
"#Chhichhore after a long time I had big laugh throughout the movie ! Brilliant ! Must watch 😍👌 @itsSSR @ShraddhaKapoor @niteshtiwari22 👌👌🔥."
(Social media posts are unedited).
Chhichhore Box Office Prediction: This Film Might Be A 'Game Changer' For Sushant Singh Rajput