Dream Girl Movie Review: Live Audience Update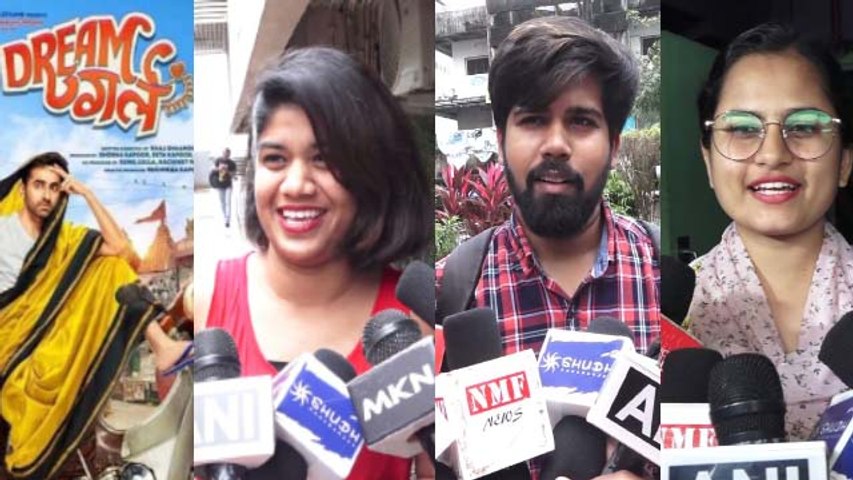 Dream Girl Public Review: Ayushmann Khurrana | Nushrat Bharucha | FilmiBeat
Finally, the much-awaited movie of Ayushmann Khurrana's, Dream Girl has hit the theatres today and we are here with the live audience review. Ever since the trailer of the film dropped online, the film has been in a tremendous buzz. After giving constant hits at the box office, Ayushmann has become one of the favourite actors of the audience from the young-generation.
Check out what netizens have to say about Ayushmann's Dream Girl..
Monika Rawal @monikarawal
"#DreamGirl is quirky, crazy & non-stop entertainment. It cracks you up with endless LOL moments. @ayushmannk wins over as Pooja. An innovative script backed by stellar performances by @annukapoor_ @NushratBharucha @OyeManjot @nowitsabhi."
Shahrukh Siddiqui @srspoet
"#DreamGirl गज़ब, शानदार और फुल इंटरटेन्मेन्ट! हर बार नया करने वाले @ayushmannk ने दिल ♥ जीत लिया। #radheradhe संग झूमते रहिए 😍👍."
Sajjad @Sajsayed
"Only actor experimenting with genre like no other in Bollywood @ayushmannk you are class, gazaab. Brilliant movie #DreamGirl."
Aavishkar @aavishhkar
"It offers what the trailer had promised- Entertainment Galore! @ayushmannk gets it right yet again and what a Superb Performance. Congrats for your consecutive 6th Success in a Row ✨✨ @NushratBharucha is Impressive, Annu Kapoor ji is just perfect."
juhi chaturvedi @writeonj
"Is there any character that @ayushmannk can't play? Nope!In fact the quirkier the better. Absolutely loved him as Pooja. Laughed so much while watching #DreamGirl For all of you out there seeking the girl of your dreams, she is the one! :)))."
Directed by Raaj Shaandilyaa, the film also casts Nushrat Bharucha in the lead role.