Fans Are SHOCKED To See Jaya Bachchan Smiling, Ask 'Why Aishwarya Rai Bachchan Is Never With Them?'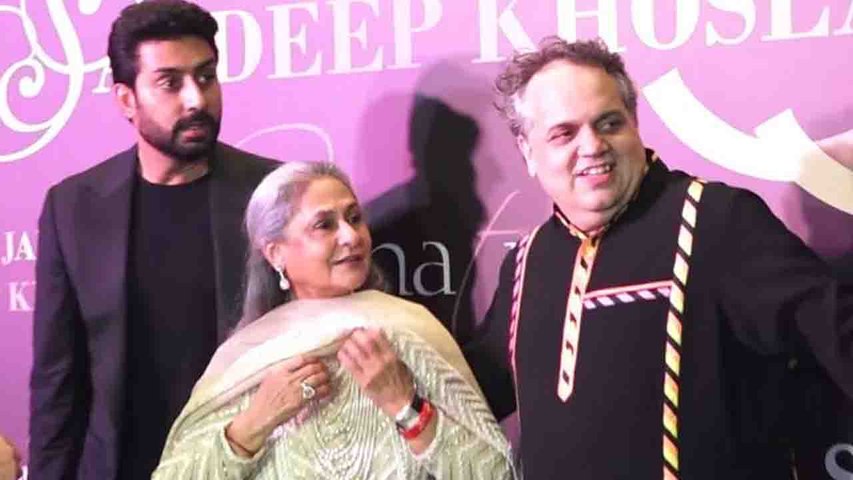 Shweta Bachchan, Abhishek Bachchan & Jaya attend Abu Jani-Sandeep Khosla's fashion show |FilmiBeat
Last night, many celebs including Jaya Bachchan graced the fashion show held by designer duo, Abu Jani and Sandeep Khosla. They celebrated their 33 years in the industry and actress Deepika Padukone turned showstopper for them and walked the ramp in the most gorgeous avatar ever. While fans were totally in awe of Deepika Padukone's pristine beauty, they couldn't help but wonder why Jaya Bachchan was in such a 'happy mode'?
Yes, you read it right! The happy pictures of Jaya Bachchan have left netizens all amused. Some also quizzed about the absence of Aishwarya Rai Bachchan and wondered if anything is wrong with junior Mrs Bachchan.
Yes, Jaya Bachchan Can Smile For The Cameras
Jaya Bachchan is known for her 'unhappy' pictures when it comes to posing for the paparazzi. Either the actress loses her cool on the paparazzi or she just refuses to pose for pictures. However, unlike previous times, Jaya Bachchan was caught smiling (Errr.. actually laughing), while posing for the media and fans are shocked to see this 'rare occurrence'.
Here's How Fans Reacted..
@hosaihos: "OMG Jaya can laugh😱😱 is she okay?"
@shalini_2871: "Jayaji's smile depends on who is standing next to her..."
@riaaana16: "Why is jaya bacchan suddenly smiling so much?"
@reena.sadamast: "Aai shapat Jaya Mam 😈👹👺 is laughing 😂😂😂😂😂."
@dikshaaa_narang: "Miracle miracle jaya ji is laughing 😂."
'But, Where Is Aishwarya?' Ask Fans..
Unlike previous years, this year, Aishwarya didn't visit any pandal during Ganesh Chaturthi and also skipped the Ambani's Ganesh Utsav whereas her entire family including Abhishek, Jaya and Amitabh Bachchan were seen in attendance.
Fans Wonder Why Aishwarya Is Not Making Any Public Appearance...
@in.defatigable: "Why is Aishwarya missing every where is she pregnant."
@adityvermaa: "Where is Aish?"
@ohuanag: "But Aishwarya Rai is where ????? Even in Ganpati festival no looks of her?"
@9991_kapoor: "Yeh Aishwarya ko ghar hi rakh aate h?"
@mehvomar786: "Aish and jaya never attend the same event.. Common story."
(Social media posts are unedited.)
Why Sunny Deol Skipped The Trailer Launch Of His Son Karan Deol's Debut Film Pal Pal Dil Ke Paas