Judgementall Hai Kya Movie Review: Live Audience Update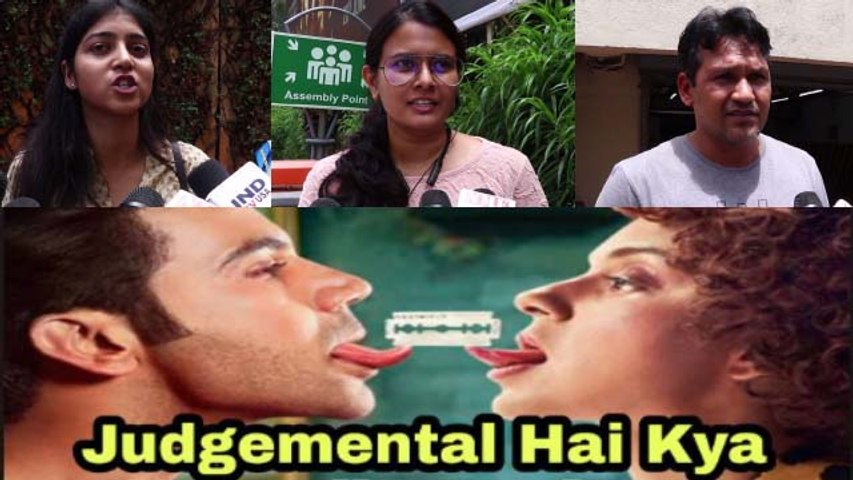 Judgemental Hai Kya Public Review: Kangana Ranaut | Rajkummar Rao | Ekta Kapoor | FilmiBeat
Kangana Ranaut-Rajkummar Rao starrer Judgementall Hai Kya has already hit the theatres and we are here with the live audience review of the film. Going by the netizens' reactions, the film has absolutely won their hearts and has left the moviegoers pretty impressed. Not just that, Kangana and Rajkummar are also being praised for their nuanced performance in the film. Check out the Twitter reaction below..
sreeparna sengupta @sreeparnas
"#JudgementallHaiKya Served Twisted & Dark. Pushes th envelope & treads into a zone Bollywd has rarely been #KanganaRanaut is brilliant as she nails every nuance @RajkummarRao pulls off his edgy persona fantastically!"
Suparn S Varma @Suparn
"#JudgementallHaiKya is a tour de force by Kangana and @RajkummarRao batshit brilliant performances across the board #HussainDalal, writing @KanikaDhillon, the cinematography, production design! And hats off to the passion and guts of @ShaaileshRSingh & @ektaravikapoor MAD JOY❤️ "
Himanshusekhargiri @himu12345
"#JudgementallHaiKya is a type of movie each and every one should watch and learn what a terrific actor Kangana is and so @RajkummarRao. Really a new rein of queen Kango arrived. RIP haters.
Kartik Agrawal @MovieCr53628737
"#JudgementallHaiKya #OneWordReview B*L*O*C*K*B*U*S*T*E*ROne of the best movie to come out this year IT DESERVES REWARDS AS WELL AS REWARDS this is a sure shot blockbuster movie in all aspects WITH POWERPACKED PERFORMANCE BY #KanganaRanaut @RajkummarRao Is good."
Abhilekh @writingbaaz
"#JudgementallHaiKya #Review: The Writing Is Terrific @KanikaDhillon#KanganaRanaut steals the show. And there's no match to @RajkummarRao as well."
(Social media posts are unedited)
Keep watching this space for more updates on Judgementall Hai Kya.