Priyanka Chopra Couldn't Stop Crying After Filming This Scene For 'The Sky Is Pink'!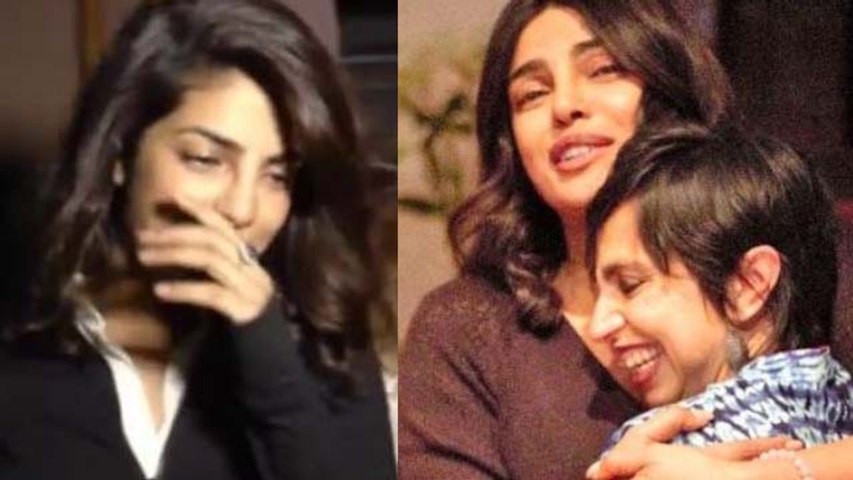 Priyanka Chopra gets EMOTIONAL on the sets of The Sky Is Pink; Here's why | FilmiBeat
After a long gap, Priyanka Chopra is all set to make her comeback in Bollywood with Shonali Bose's 'The Sky Is Pink'. The trailer of the film which released last week, received praises from all the nooks and corners. 'The Sky Is Pink' recently premiered at the Toronto International Film Festival where we hear it got a good response.
Recently while speaking with Mumbai Mirror, director Shonali Bose revealed that there was one moment during the filming of The Sky Is Pink where Priyanka broke down and couldn't stop crying. Scroll down to read all about it.
Priyanka Continued To Weep In A Scene
Without divulging any details of the scene, Shonali revealed that she remembered the actress breaking down in the scene and continued to weep long after she announced "cut."
Shonali Hugged Priyanka After She Couldn't Stop Crying
The filmmaker told Mirror, "Another emotional shoot was when she had to break down after a scene. After I called "cut", I hugged her and she couldn't stop crying."
Priyanka Kept Whispering, 'I Am So Sorry For Ishu'
The director continued, "She kept whispering, "I'm so sorry, I'm so sorry. I know now what it means to lose a child. I am so sorry for Ishlu." I continued holding her," she told Mumbai Mirror.
For those who ain't aware, Ishlu mentioned in the statement is referred to Bose's son, Ishan, who died in 2013.
'The Sky Is Pink' Received A Four-Minute Standing Ovation At TIFF
An insider told Pinkvilla that the theatre was reduced to tears and was quoted as saying, "Priyanka has done such a good job. In one particular scene, she was just sitting while tears rolled down her face and it was such a natural piece of acting."
'The Sky Is Pink' also stars Farhan Akhtar, Zaira Wasim and Rohit Saraf and is slated to release on October 11, 2019.
Caught On Camera: Priyanka Chopra Gets Teary-eyed As The Sky Is Pink Gets Standing Ovation At TIFF!