AWKWARD PIC: Ranbir Kapoor Looks LEAST INTERESTED In Alia Bhatt; Trolls Call Them A 'Fake Couple'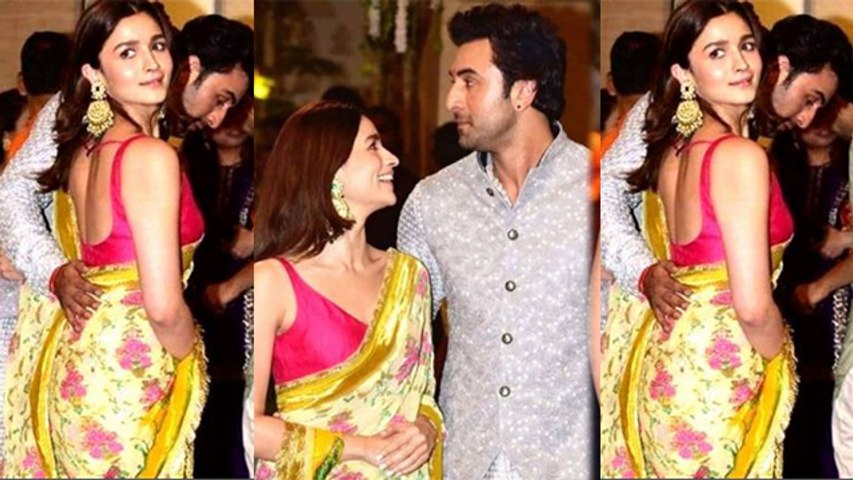 Alia Bhatt & Ranbir Kapoor attend Ganpati Puja at Ambani house together; Watch video | FilmiBeat
It doesn't happen every time when fans refuse to accept any Bollywood pair. However, in the case of Ranbir Kapoor and Alia Bhatt, it seems that even after a year, fans haven't accepted them as a couple and every time when they appear together, they find themselves at the receiving end of trolling. Last night, Ranbir and Alia made a joint appearance at Ambani's residence for Ganapati darshan. But trolls targeted the couple and slammed them left and right via comments!
While some said that Ranbir looks least interested in Alia, some said that Alia is trying too hard to be like Deepika Padukone. Check out their extreme reactions below..
Netizens Call 'Ranbir-Alia' A Fake Couple
@avinash.kapur: "Fake relationship for FLOP brahmastra."
@vidhyatwo: "This is the fakest thing I've ever seen."
Fans Say 'Ranbir Looks Least Interested'
@reshakhan24: "He isn't even looking at her..seems he is forced to come and appear with her."
@tiasa__nag: "I have a doubt..is Ranbir really interested in Alia? If yes then why we can't see that happiness in his face as much as Alia."
@kavems_chocolates: "Ranbir must be thinking how to get rid of Alia Bhatt."
Fans Compare Ranbir-Alia With Deepika-Ranveer
@wanderlust_insta: "Alia tried her best to give pose like Deepika ranveer (looking in each other's eyes pose) but ranbir did not let her do so😆😆😆."
@d_old_schooly: "Who else feels that she tries to pose like deepika padukone always."
Zero Chemistry Between Alia & Ranbir?
@rheajuneja11: "Ranbir and Aamir have more chemistry than Alia and Ranbir!"
@samairaritsy: "Ranbir is not even looking at her .. only alia seems to be interested in Ranbir .. its jus a publicity stunt for their movie."
(Social media posts are unedited.)
On the work front, Ranbir and Alia will be next seen in Ayan Mukerji's Brahmastra. The film also casts Amitabh Bachchan, Akkineni Nagarjuna, Dimple Kapadia and Mouni Roy in the key roles.