Aishwarya Rai Says She Is 'Forever Indebted' To Fans Praying For Bachchan Family's Recovery
Earlier this week, Aishwarya Rai and daughter Aaradhya tested negative for COVID-19 and were sent back home. The actress has now reached out to fans through an Instagram post and has thanked them for all the prayers and good wishes. Aishwarya, daughter Aaradhya, husband Abhishek Bachchan, and father-in-law Amitabh Bachchan were diagnosed with COVID-19 earlier this month and were admitted to the hospital.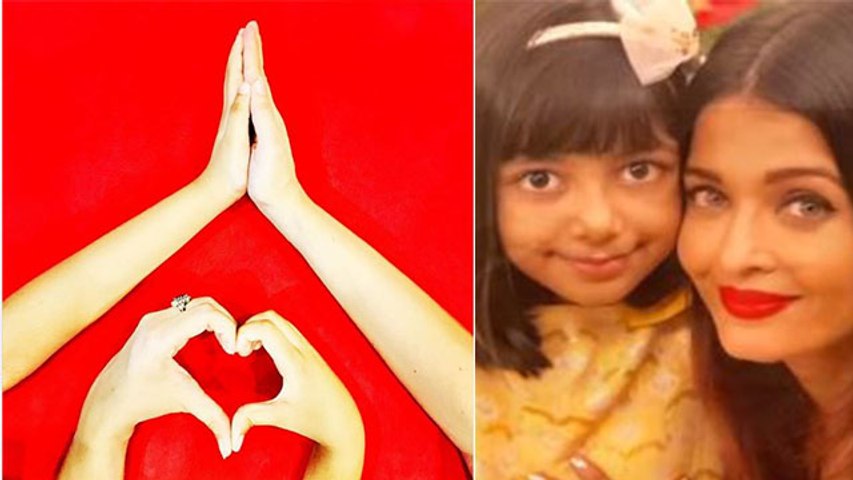 Aishwarya ने Corona की जंग जीतने के बाद फैंस से बोला ये, Aaradhya संग शेयर की फोटो | FilmiBeat
Aishwarya on Instagram shared a picture of joined hands and a heart sign, and said that she is overwhelmed with everyone's love and support for the family. The caption read, "THANK YOU SO SO MUCH for ALL your Prayers , Concern, Wishes and Love for my darling Angel Aaradhya and for Pa, Ab ...and me TRULY OVERWHELMED and forever indebted...GOD BLESS YOU ALL. ALL MY LOVE ALWAYS and Prayers for the well-being of you ALL and all yours... Truly, Deeply and Heartfelt... Be Well and Be Safe GOD BLESS LOVE YOU All too."
Aishwarya Rai's Instagram Post
The comments section was filled with heart emojis for the mother-daughter duo. While some thanked the Gods for their healthy return home, others shared their best wishes for Amitabh and Abhishek's recovery. Aishwarya and Aaradhya reportedly came back home on Sunday (July 26).
Aishwarya Rai And Aaradhya Tested Negative For COVID-19 On Sunday
A few days ago, Amitabh Bachchan, who is very active on social media and his blog, shared Aaradhya's words for him when she was leaving for home. In a post, the veteran actor revealed that he became emotional when Aaradhya told him that he would be "back home soon".
Aaradhya's Message For Amitabh Bachchan
"They go home, the little one and Bahurani... and the tears flow out... the little one embraces and tells me not to cry... 'You'll be home soon', she assures... I must believe her," he said. Meanwhile, Abhishek Bachchan on Monday assured fans that the father-son duo is in the hospital's care.
Aishwarya Rai, Aaradhya Bachchan Discharged From Hospital After Testing Negative For COVID-19
Amitabh Bachchan Lashes Out At Anonymous Trolls Who Have Been Wishing For His Death By COVID-19