Chhapaak First Review Is Out: Did Deepika Padukone Manage To Win The Hearts Of Early Moviegoers?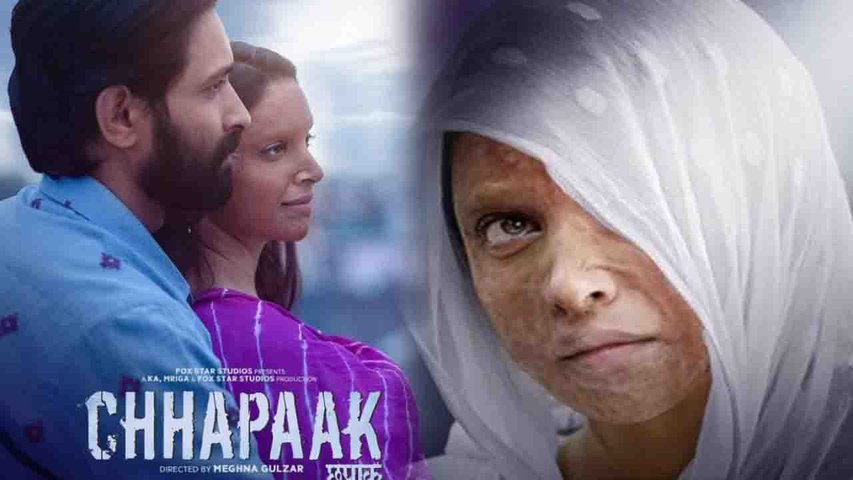 Chhapaak Movie Review; कैसी है Deepika Padukone की ये फिल्म, हिट या फ्लॉप ? | FilmiBeat
Ever since Deepika Padukone has visited JNU campus, her upcoming film, Chhapaak, which is releasing on January 10, 2020, has landed in the soup. While many are lauding the actress for standing in solidarity with the JNU students, many are hell-bent to boycott Chhapaak. Amidst all the chaos, the first review of Chhapaak is out and let's see if Deepika has managed to impress the early moviegoers..
suman pal @sumanjournalist
"#Chhapaak is a movie where you can feel deep emotions and pain in every second. very heart heating story #LaxmiAgarwal story will inspire you @deepikapadukone did justice to the character @masseysahib you were fantastic. Amazing👌 Star : ⭐⭐⭐⭐."
Jishika Madaan @jishikamadaan30
"@masseysahib is the HIGHLIGHT! Loved loved loved him♥ @deepikapadukone makes the perfect balance of grief as well as happiness. Hats off to @meghnagulzar for dealing the subject in the best possible manner! Kudos to the entire team🌈."
nayandeep rakshit @NayandipRakshit
"Interval time at #Chhapaak Take a bow #MeghanaGulzar and @deepikapadukone. The film establishes the story in no time and the scene where Malti gets attacked pierces through your heart. Such a soul stirring film till now. 2020 has its first winner. DP is outstanding!"
Bollywoodlocha @lochabollywood
"#OneWordReview: #Chhapaak: WINNER. खुद से प्यार और खुश रहना सिखाती है छपाक. छपाक देखी जानी चाहिए और जरूर देखी जानी चाहिए Boycott के लिए नहीं बनी अफवाहों पर ध्यान ना दें. Rating: ⭐⭐⭐⭐/5."
What Does Deepika Padukone's Visit To JNU Mean? Was It For Chhapaak Promotions Or Not?
Going by the early reviews, Meghna Gulzar's directorial is winning hearts! It is yet to be seen how the film would do, once it will hit the theatres.
(Social media posts are unedited.)