Rhea Wasn't Allowed To Attend Sushant's Funeral; Name Struck Off From The List, Says Actress' Lawyer
Sushant Singh Rajput passed away on June 14, 2020. His last rites took place at Vile Parle crematorium the next day in presence of his family members and a few industry colleagues. While Sushant's actress-girlfriend Rhea Chakraborty had visited Cooper Hospital where Sushant's mortal remains were kept in Mumbai, she was not present at his funeral.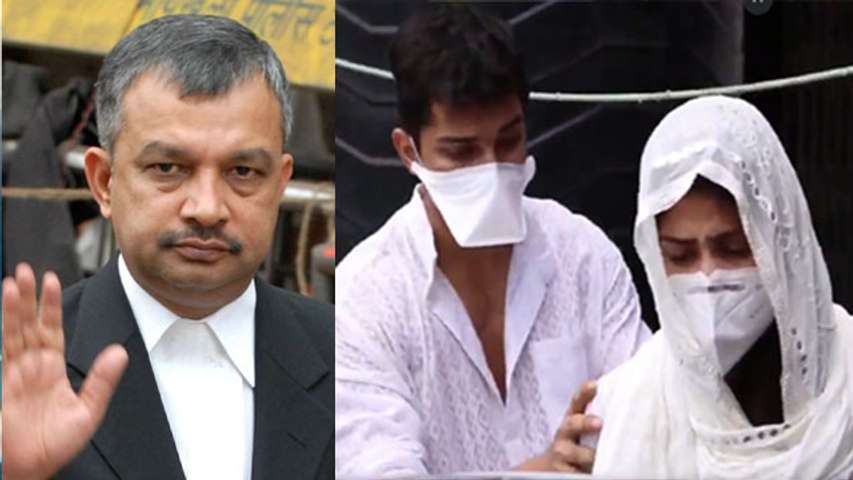 Rhea Chakraborty के वकील ने पूछे ये सवाल, सुशांत के अंतिम संस्‍कार में जाने से क्यों रोका |FilmiBeat
The actress has been hitting the headlines ever since Sushant's father registered an FIR against her in Bihar on various sections including 'abetment to suicide'. Recently, there were reports that the actress has not gone missing. Now, Rhea's lawyer Advocate Satish Maneshinde has clarified these reports.
Rhea Chakraborty Was Not Allowed To Attend Sushant's Funeral, Says Her Lawyer
Satish Maneshinde stated, "Rhea Chakraborty has always been living in Mumbai. She was in Mumbai on 14th June 2020. She was not allowed to attend the funeral of Sushant Singh as her name was stuck off from the list of 20."
Satish Maneshinde Clarifies That Rhea Is Not Absconding
Rhea's lawyer shared, "The contention of Bihar Police that Rhea Chakraborty is missing is not correct. Her statement has been recorded by Mumbai police. She's cooperated with police as and when called."
Rhea Chakraborty's Lawyer Says The Actress Has Not Received Any Notice Or Summons From Bihar Police
He further added, "Till today no notice or summons has been received by her from Bihar Police and they have no Jurisdiction to investigate the case. She has filed proceedings in the SC. She has sought transfer of the case to Mumbai. The case is Sub Judice."
Satish Maneshinde Confirmed That Rhea Had Recorded Her Statement With Mumbai Police
"She was summoned by Mumbai Police on June 18 at Bandra police station. Her statement was recorded there. Subsequently, she was summoned to appear on July 17 at Santacruz police station. She appeared and recorded her supplementary statement," said Rhea's advocate.
Meanwhile, Rhea Chakraborty recently released a 20-second video, in which she said that truth shall prevail, and she is not speaking anything about the case on advice of her lawyers.
ALSO READ: Sushant's Friend Siddharth Pithani Shares WhatsApp Texts Regarding The Actor From His Brother-In-Law
ALSO READ: Hansal Mehta Slams Rhea Chakraborty's Media Trial; Says Media Is Not Competent To Examine The Case
Worried about your mental well-being or of someone you know? Help is just a call away. Reach out to the nearest mental health specialist at COOJ Mental Health Foundation (COOJ)- 0832-2252525, Parivarthan- +91 7676 602 602, Connecting Trust- +91 992 200 1122/+91-992 200 4305 or Sahai- 080-25497777/ SAHAIHELPLINE@GMAIL.COM