Sushant's Friend Siddharth Pithani Shares WhatsApp Texts Regarding The Actor From His Brother-In-Law
Recently, Sushant Singh Rajput's friend and creative manager Siddharth Pithani shared screenshots of WhatsApp messages he received from the late actor's brother-in-law OP Singh in February. Reportedly, he was supposed to communicate those messages to Sushant since the actor was not in touch with his family at that time.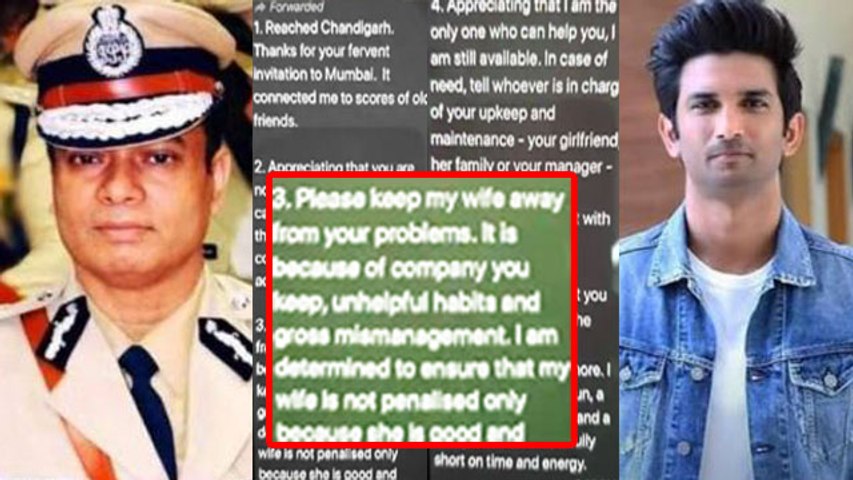 Sushant Singh Rajput को जीजा ने मैसज के जरिए दी थी धमकी, कहा था ये | FilmiBeat
The messages hint that Sushant's family was not happy with the company he was keeping, exactly what the family had informed Mumbai police the same month. When the actor didn't respond to their calls and messages, Sushant's brother-in-law OP Singh messaged Siddharth Pithani who was staying with him in his Bandra flat.
Sushant's Brother-In-Law Texted Siddharth When He Couldn't Get In Touch With The Actor
As per a report in India Today, one of the messages addressed to Sushant read, "Appreciating that you are not in charge of your life, career or house, I am happy that I guessed the situation correctly and planned my visit accordingly."
Sushant's Family Was Unhappy With The Company He Was Keeping
Singh, who is married to Sushant's sister, wrote in another message, "Please keep my wife away from your problems. It is because of company you keep, unhelpful habits and gross mismanagement. I am determined to ensure that my wife is not penalised only because she is good..."
Was He Hinting At Rhea Chakraborty?
"Appreciating that I am the only one who can help you, I am still available. In case of need, tell whoever is in charge of your upkeep and maintenance - your girlfriend, her family or your manager -to work out a mutually agreeable arrangement with my office," read another message.
Sushant's Family Was Concerned For Him
Another text addressed to Sushant read, "The message is to let you know my thoughts on the subject. If you find it unnecessary, simply ignore, have a government to run, a department to manage and a family to look after. Awfully short on time and energy."
Earlier, Sushant's father KK Singh released a video statement, in which he said that he had had informed the Bandra Police that his son's life was in danger, back in February itself, months before the actor passed way. Meanwhile, the Mumbai Police Commissioner Parambir Singh briefed media for the first time on Monday (August 3, 2020) about the ongoing investigation in Sushant's death case.
ALSO READ: Sushant Singh Rajput's Father Releases Video: 'Informed Bandra Police Of Danger To Sushant In Feb'
ALSO READ: Sushant's Friend Says Actor Cried & Fainted When He Saw His Name Being Associated With Disha's Death
Worried about your mental well-being or of someone you know? Help is just a call away. Reach out to the nearest mental health specialist at COOJ Mental Health Foundation (COOJ)- 0832-2252525, Parivarthan- +91 7676 602 602, Connecting Trust- +91 992 200 1122/+91-992 200 4305 or Sahai- 080-25497777/ SAHAIHELPLINE@GMAIL.COM