Court Calls Out Kangana Ranaut For Merging Her Three Mumbai Flats: Says 'Its A Grave Violation Of Plan'
Kangana Ranaut had filed an application in civil court seeking a restraining order on Mumbai civic body from demolishing the unauthorized construction at her three flats in Mumbai. According to reports the actress owns three flats on the fifth floor of a 16-storey building in Khar area of the city, which have been merged into one.
The court rejected Kangana's plea calling the construction a grave violation. Judge L S Chavan said, "These are grave violation of the sanctioned plan for which the permission of the competent authority is required."
The judge observed the changes in Kangan's property and listed it as, covering the sunk area, duct area, common passage and converting it into free Floor Space Index (FSI) for a habitable area. A PTI report revealed that Brihanmumbai Municipal Corporation (BMC) issued a notice to the actor for "unauthorized constructions" at her Khar flats in March 2018.
BMC Had Sent Notice To Kangana In March 2018
BMC had sent another notice, asking Kangana to restore the structure of the three flats as per the original plan. Kangana had challenged the demolition notice and requested the court to restrain the civic body from carrying out the demolition.
Kangana Has Been Given Six Weeks To Approach High Court
The latest plea by the actress was rejected in court on December 23 by Judge Chavan saying the "interference of this court is not required". The court has also given the actress six weeks to approach the Bombay High Court against the order.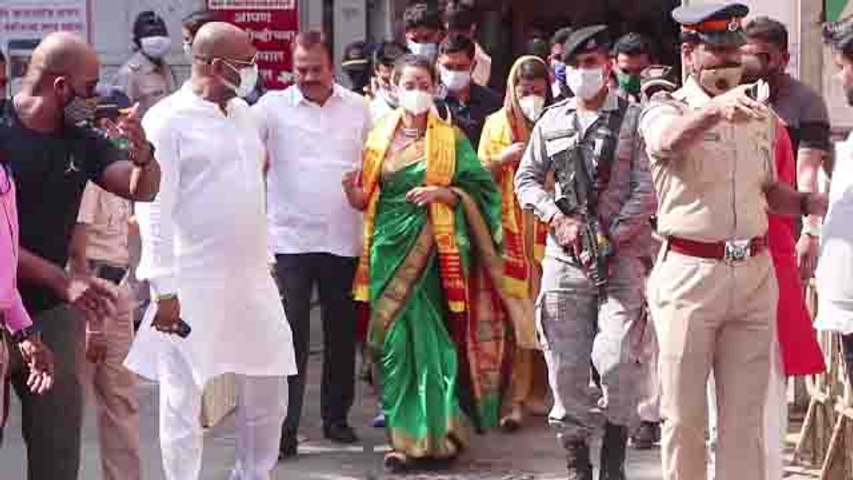 Kangana Ranaut seeks blessings at Siddhivinayak temple |FilmiBeat
BMC Demolished Kangana's Bandra Office In September
This is not the first time Kangana had a run with BMC. Back in September 2020, parts of Kangana's bungalow in the Pali Hill area was demolished for alleged "unauthorized" construction. The actress had challenged the allegations and moved the High Court against it. The court ruled in Rananut's favour and termed the BMC's action as illegal and malicious.
ALSO READ: Kangana Ranaut Gets Snapped At Airport; Netizens Troll Actor For Arriving In Mumbai With Y Level Security
ALSO READ: Best Bollywood Actresses Of 2020: From Deepika Padukone To Taapsee Pannu; Ladies Who Ruled Our Hearts
Story first published: Saturday, January 2, 2021, 11:54 [IST]