Ekta Kapoor On Kasamh Se's Prachi Desai & Ram Kapoor's Consummation Scene: Took 3 Days To Shoot!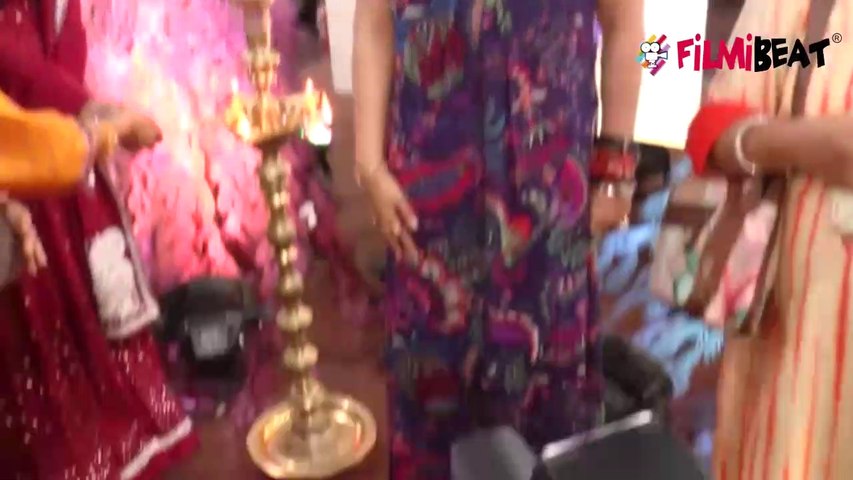 Ekta Kapoor reveals a story behind Ram Kapoor & Prachi Desai's kissing scene | FilmiBeat
Ekta Kapoor introduced many actors on television who became household names. One such actress is Prachi Desai. The actress played the role of Bani on the show. The viewers loved Bani and Jai Walia's (played by Ram Kapoor) chemistry. For the uninitiated, the show focused on the lives of three very different but close sisters (Bani, Pia and Rano), who after the death of their father, go to Mumbai and stay in Jai Walia's house as per their father's wish. Jai falls in love with Pia, who elopes with Jai's employee on the day of the wedding. Bani marries Jai to save the reputation. Furious Jai plans to destroy Pia, but eventually falls in love with Bani.
Ekta Kapoor On Bani & Mr Walia's Consummation Scene
Recently, Ekta shared the consummation scene between Bani and Mr Walia on Instagram. She revealed how the scene became one of the most-talked about.
Kasamh Se's Bani & Mr Walia's Consummation Scene
Ekta wrote, "#kasamse #shouldwe Took us 3 days to shoot this 3 minute sequence... Bani refused to kiss Mr. Walia so to save the 17year old any embarrassment and yet get a passionate sequence we used shadow n lights."
Ekta Writes...
"... highly rated, this became one of the most talked about consummation scenes of Balaji ! Who misses #KASAMSE ! N the romance of mr WALIA N BANI! ( bdw ram looks sooooo goood here) #kasamse #shouldwe @shivangisinghchauhan @prachidesai @iamramkapoor @balajitelefilms @chloeferns @tanusridasgupta."
Is Ekta Planning A Reboot?
With '#shouldwe' caption, it looks like she is planning a reboot of the show? One of the fans wrote, "Well I sure do want kasam se to be made again but exactly the same as the original version! Lovvvedddd it! Please do it mam!"
Fans Want Kasamh Se 2 With Same Cast!
A few other fans wrote, "Ohhhh yessss😍😍😍😍😍 with prachiii," "Please bring kasamhse 2 with the same star cast," "Yes Mam U Should Start!!!" "Yesssssssss, plzzz , you should."
Most Read: Zain Imam-Shrenu Parikh, Mohsin Khan-Shivangi & Others To Perform At Nach Baliye 9 GRAND Premiere!