Shehnaaz Gill & Badshah's Fly Song Is A Treat For Shehnaazians; Sana Steals The Limelight
The much-awaited music video of Badshah and Uchana Amit 'Fly' featuring Shehnaaz Gill is finally out! The lyrics are by Badshah and the music is composed by D Soldierz. The song is shot in Kashmir and the scenic locations are beautifully captured. Shehnaaz looks amazing in the music video. From traditional Kashmiri attire to modern looks, all we can say is that she steals the limelight.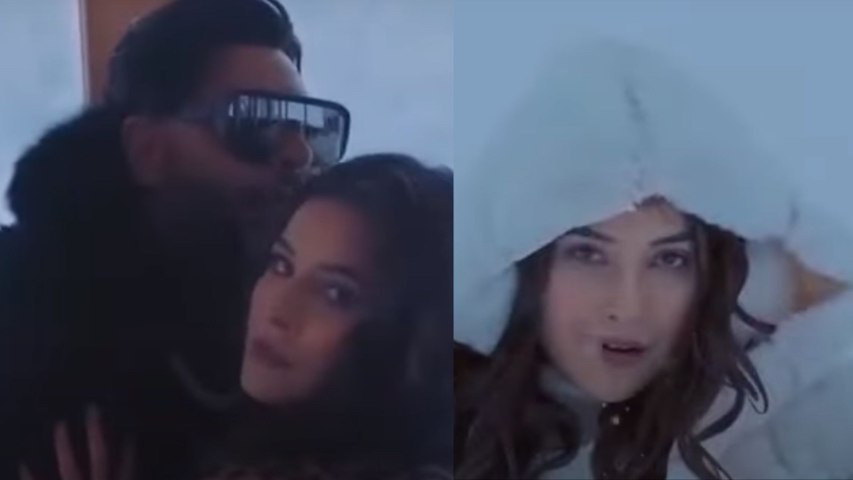 Shehnaaz Gill और Badshah के गाने Fly देखकर ये बोले फैंस | FilmiBeat
Fans loved the lyrics and music as well. Many of them felt the song was penned keeping Shehnaaz in mind. Well, it's a perfect treat for Shehnaazians. The song is already trending on social media. Take a look at a few comments:
Tanisha & Avni
Tanisha Prabhu: Shehnaaz was right when she said that she has a different look in this one - the classy look! Needless to say I loved it! ❤️ She looks stunning!
Avni Views: the fact that the song is actually written keeping shehnaaz in mind .. every single word fits her.. if you know , you know ;)
Simran & Manisha
Simran Kaur: Lyrics are written by keeping Shehnaaz in mind. Loved the lyrics and Shehnaaz you are killing it baby. Badshah and Amit you guys nailed it too.
Manisha Sheoran: This song is meant for shehnaaz Gill only..... every line of the song describe shehnaaz.
Saumi Basuchanda
"Damn classy... Too gorgeous... Every time Shehnaaz is a surprise blast... And Baadshah is always a hit shoot as usual... And Uchana also too good... Nice song... 👍👍."
Sonnia ♡
"She's the highlight of the song! She's the highlight of the MV! She's the highlight of it all. The way @ishehnaaz_gill shines through and through! Her charm is exquisite! She truly set the icey Gulmarg on fire!! 🔥 #FlyOutNow."
@daffahojaosare & @sidnaazbaebi
@daffahojaosare: Her best Solo project till date for me. Every single word from the whole song is screaming only Shehnaaz Kaur Gill.🔥❤️.
@sidnaazbaebies: Aiyooo kadavule the song is out and right from the start till the end, it revolved around @ishehnaaz_gill ! Our girl is fire, the song fits to T on Shehnaaz and I can't be any happier! LOVED IT! <3.
Also Read: Sidharth Shukla's Savage Reply To A Troll Taunting Him Over His Friendship With Shehnaaz Is A Must Read
Also Read: Sidharth Shukla Having Sleepless Nights? Here's Why!